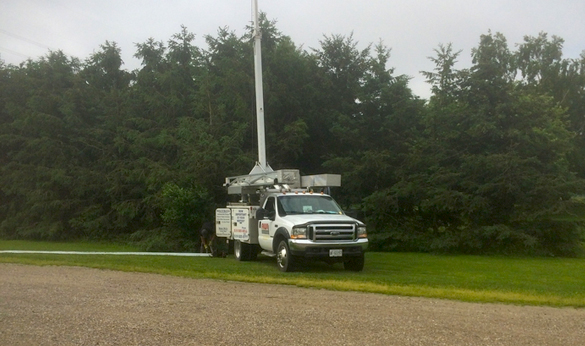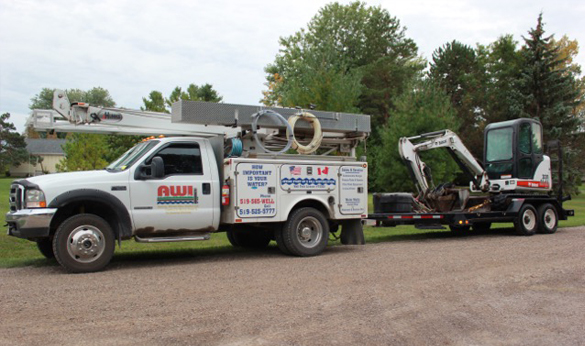 Welcome to AWI Annual Water Well Inspection.
AWI offers and specializes in deep/shallow water well pumps and complete water treatment. We only offer the top of the line products designed to provide years of trouble free service. Every system is sized and calculated to meet the needs of your home, farm or commercial needs. Water is always tested to see what minerals are in the water so a superior system can be installed to provide safe, clean, potable water. Mini excavator service is also available and allows us to do the whole job at once and not trying to co-ordinate multiple companies to get the job done.
Many items are always overlooked when sizing up a pump system that can have pre-mature system failure, these include run time, pipe restriction, length of piping, tank size, wire size. if these steps aren't followed it can and will result in poor performance and poor pressure where you want it most. Filtration end of things are the same way how many people, amount of minerals ex. iron sulphur, hardness, TDS, manganese and so on, a water softener is not always the answer and if aren't dealt with these unwanted minerals will have terrible results and end up costing money in the long run. The whole idea is too provide the equipment necessary to keep the dishes,laundry, appliances and all aspects of the water system in top notch shape.
We also do ultra-violet disinfection insuring no-one is going to get sick from your well water, these units need clean water to work 100% you can't just install one and expect good results very long, they have a quartz sleeve that needs to stay clean to allow the light to penetrate the water and this is not capable with minerals in the water. These lights should be changed annually as the bulbs intensity weakens. Chlorine/peroxide/acid pumps are used highly in different circumstances to achieve different water quality in poultry,dairy/hog and residential systems. Berkeley/Stenner/Greenway/Trojan/WellXtrol Pentair/Franklin are some of the brands we sell and have access to almost any other brands in the industry.
We provide 24hr emergency service and every install is second to none.